The Global Studies advising staff is here to assist you in reaching your academic goals.
Why meet with an advisor?
The customized nature of this major makes it essential that you meet with an advisor on a regular basis. The responsibility for your success rests with you, the student, to exercise intentionality in your planning and to utilize the resources the campus and Global Studies advising staff have to offer during your time at Illinois.
Who is my advisor?
Image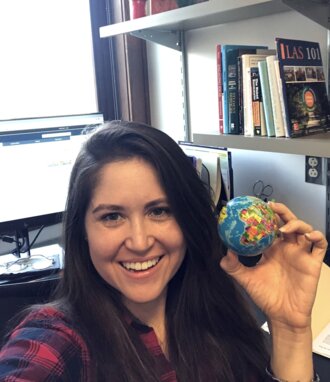 Global Studies students are not assigned to an advisor. We encourage you to expand your networks and to get to know all of the advisors in Global Studies.
How do I meet with an advisor if I am NOT a current major or minor?
We encourage you to explore our new Prospective Students page and video.
How do I meet with an advisor if I AM a current major or minor?
Current students have two options for meeting with an advisor:
WALK-IN HOURS: Meet with the advisor on duty for quick questions and forms. 
Monday - Thursday: 9:00 am - 11:30 am
Friday: 10:00 am - 11:30am
Schedule an appointment. Advisors are happy to meet with students who have complex questions about courses, plans of study, capstone, and career development that may take a significant amount of time. Call (217) 333-0178 or e-mail the Global Studies Advising Office (globalstudies@illinois.edu) during regular hours to schedule a thirty minute appointment.
LAS Global Studies 
702 S. Wright St. 
3095 Lincoln Hall, MC-442
Urbana, IL 61801 
(217) 333-0178
Regular Hours
Monday-Friday, 9:00 am - 12:00 pm, 1:00 pm - 4:30 pm