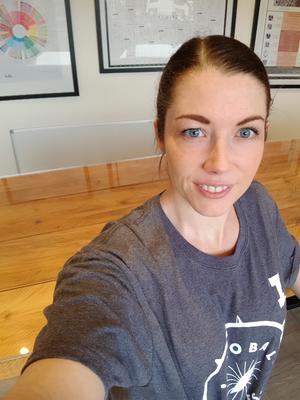 Finance & Resources Manager at TWIN (NGO)
Major: International Studies, Graduated 2006.
Quote: "Hi from our coffee cupping lab in London! Since I graduated in 2006 I have since lived all over the world in France, Singapore, Spain, and the UK.  Currently, I am the Finance & Resources Manager at Twin, an international development NGO that helps coffee and cocoa producers in Africa and South America.  I oversee project budgets, manage office resources, and assist in strategic planning for the future. I even get to make use of this coffee lab when I participate in coffee cupping getting to taste some of the best specialty coffee in the world!"