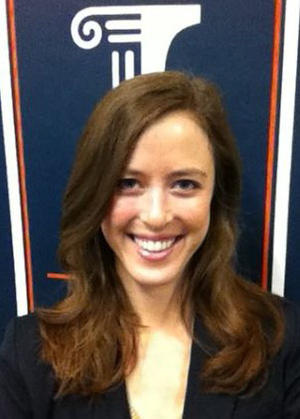 Travel Director for the University of Illinois Alumni Association

Major: Spanish and International Studies; Graduated 2007

Language: Spanish

Area Focus: Latin America

Study Abroad City, Country, Program: IFSA Butler-Argentina, Academic Year 

Thematic Area: Educational Psychology

As an IS major, never did I think I would work in the travel industry! Yet it became evident even as I was picking classes that I couldn't always stay focused on one subject area. I was interested in learning about a variety of themes across the world, and that's what I really liked about the IS program: while it made you focus on a region of the world, at its core was interdisciplinary coursework. In a way, it let me dabble in everything until I found my passion for anthropology and education. I worked in international education for several years, mainly in study abroad, before finally joining the educational travel community for alumni travel. My role is to select alumni trips, work with vendors to market these trips, and occasionally participate in them. Like my IS degree, I get to learn about a new country every few months, and have traveled from Florence to Tahiti, and from Normandy to Guatemala. My IS degree and studying abroad were really the foundation to my entire career because they gave me exposure to the intercultural competencies I need to be successful in my field. My advice for future IS students is to spend as much time abroad as you can, whether it be doing internships, volunteering, working, or pursuing an advance degree. Nothing is more valuable in our line of work than having experience on the ground and living/working in the local community.