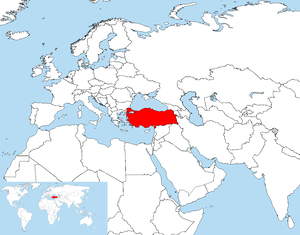 TURK 490 will explore language and culture dynamics in Turkey within an interdisciplinary framework through its history, literature, art, cinema, media, music, and religion from the pre-Islamic era to the present day, with a focus on modern Turkey (20th-21st centuries). This course will pay special attention to the complexities of Turkish modernity by examining the politics of secularization and modernization along with the implications of current trajectories to better understand how cultural continuities and transformations gave birth to modern Turkish language.
Open to graduates and undergraduates! This course may be of interest to students who are pursuing studies on and/or are interested in the concepts of culture, language, identity, diversity, nationalism,
and migration in Europe, the Middle East, and Central Asia. Taught in English. No prior knowledge of Turkey or Turkish is
required. No prerequisites.