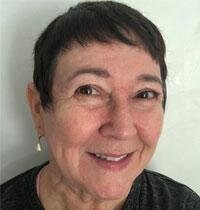 Contact Information
Kinesiology
225b Freer Hall
906 S Goodwin
M/C 052
Urbana, IL 61801
Courses Taught
KIN 199, "Special Topics"
KIN/SOC 249, "Sport & Modern Society" 
KIN 494, "Special Topics, Cultural/Historical/Interpretive Studies in Kinesiology & Community Health"
Additional Campus Affiliations
Associate Professor, Kinesiology and Community Health
Associate Professor, Unit for Criticism and Interpretive Theory
Associate Professor, Center for Global Studies

Recent Publications
Park, D. J., Shin, N. R., Sydnor, S., & Clarke, C. (2021). Ice Dancing to Arirang in the 2018 PyeongChang Winter Olympic Games: The Intersection of Music, Identity, and Sport. Sociology of Sport Journal, 38(1), 78-87. https://doi.org/10.1123/ssj.2019-0186
Sydnor, S. (2021). Letters from a sundown town. In R. E. Rinehart, J. Kidd, & K. N. Barbour (Eds.), Ethnographic Borders and Boundaries: Permeability, Plasticity, and Possibilities (pp. 269-289). Peter Lang Publishing.
Sydnor, S. (2021). Social Theory for Sports Lovers. Kendall Hunt Publishing Co.
Clarke, C., Park, D. J., Haugen, M. B., & Sydnor, S. (2018). Online instruction in large scale sport sociology courses: A collective autoethnography. Teachers and Curriculum, 18(1). https://doi.org/10.15663/tandc.v18i1
Sydnor, S. (2018). Living statuary in American physical education: Greek revivalism at Springfield College. Journal of Curatorial Studies, 7(2), 184-223. https://doi.org/10.1386/jcs.7.2.184_1