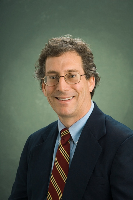 Contact Information
Agr & Cons Econ
326 Mumford Hall
1301 W Gregory Dr
M/C 710
Urbana, IL 61801
Biography
I am an Associate Professor in the Department of Agricultural Economics and in the Division of Nutritional Sciences and the Department of Family Medicine.  I have been involved in international development and international research and work since 1982.  I have experience in the Philippines, Mexico, The Gambia, Honduras, Indonesia, India, Uganda, Slovakia, and Sierra Leone.  I completed my Masters in Public Policy at the Harvard Kennedy School and my PhD is from the University of Minnesota.  I work on economic and public policy work related to health economics, nutrition, and economic development.
Education
BS Economics, Wheaton College
MPP, Harvard Kennedy School
PhD, University of Minnesota
Courses Taught
ACE 449 Retirement and Benefits Planning
ACE 499 ACES in Sierra Leone Study Abraod
ACE 499 Agricultural and Consumer Economics in Service
NUTR 510 (Section) International Nutrition Programs and Policies
Additional Campus Affiliations
Associate Professor, Agricultural and Consumer Economics
Associate Professor, Nutritional Sciences
Director, Modernizing Extension & Advisory Services (MEAS) Project, Agricultural and Consumer Economics
Associate Professor - Center for African Studies
Center for Global Studies
External Links
Highlighted Publications
Book Contributions
Gomez, Miguel I, Charles F. Nicholson, and Paul E. McNamara Changing Food Supply, Demand, and Marketing Issues: What Affects Price and Affordability? Adequate Food For All Boca Raton Florida Taylor & Francis Group 2009, p. 379-404.
Journal Articles
Rawat, Rahul, Suneetha Kadiyala, and Paul E. McNamara The Impact of Food Assistance on Weight Gain and Disease Progression Among HIV-infected Individuals Accessing AIDS Care and Treatment Services in Uganda. BMC Public Health 10 316 2010, p. 316.
Recent Publications
Álvarez-Mingote, C., Moore, A., & McNamara, P. (2020). Assessing the role of stakeholder platforms as drivers of resilient communities: the case of Malawi. Journal of Agricultural Education and Extension, 26(1), 75-95. https://doi.org/10.1080/1389224X.2019.1674169
Amadu, F. O., Miller, D. C., & McNamara, P. E. (2020). Agroforestry as a pathway to agricultural yield impacts in climate-smart agriculture investments: Evidence from southern Malawi. Ecological Economics, 167, [106443]. https://doi.org/10.1016/j.ecolecon.2019.106443
Amadu, F. O., McNamara, P. E., & Miller, D. C. (2020). Understanding the adoption of climate-smart agriculture: A farm-level typology with empirical evidence from southern Malawi. World Development, 126, [104692]. https://doi.org/10.1016/j.worlddev.2019.104692
Amadu, F. O., McNamara, P. E., & Miller, D. C. (Accepted/In press). Yield effects of climate-smart agriculture aid investment in southern Malawi. Food Policy, [101869]. https://doi.org/10.1016/j.foodpol.2020.101869
Amadu, F. O., & McNamara, P. E. (2019). Performance incentives and information communication technologies in Ugandan agricultural extension service delivery. African Journal of Food, Agriculture, Nutrition and Development, 19(1), 14113-14136. https://doi.org/10.18697/AJFAND.84.BLFB1007